We are pleased to unveil our new logo and brand identity, reflecting the company's values, culture and leadership position as a management consulting firm within the BioPharma industry.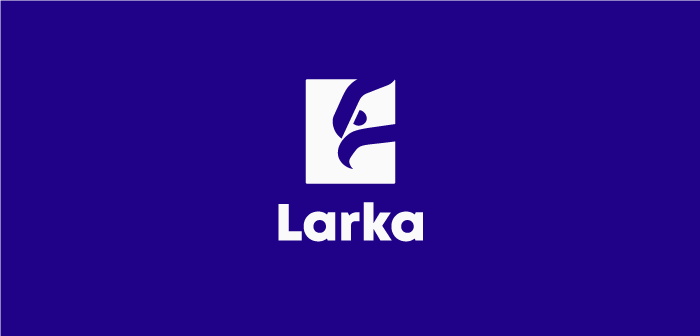 Branding elements include a creative visual style, an updated logo and a new website, that together represent our people's value, the company's culture and how we are differentiated, compelling and best-equipped to address our clients' challenges.
"Our new brand platform promotes our people values, our bold, energetic and forward-looking culture, and our expertise which is built on nearly 30 years of experience and collaborations within the Biotech & Pharma industry. We are uniquely positioned to provide our clients with an integrated, 360 degree-view, consulting solution under one single brand."

Michel Josserand, CEO at Larka
The logo emanates from a creative and minimalist work highlighting at the same time the "L" & "K" of Lars Karlsson – Larka's founder – which represents the historical part of the company, and an Eagle, representing our values and forward-looking culture : combativeness and team spirit, commitment and accountability, boldness and energy, expertise and accuracy, and finally prestige and excellence.

A completely redesigned website revealing the modern new design has also been launched as part of the rebranding work, with visuals clearly and effectively communicating the company's differentiators and value proposition.
The promotion will be part of a global effort to help current and prospective clients better understand how Larka can help address the most complex challenges, whether they are technical, commercial, organizational or strategic.
The new brand will be applied to all promotional materials and communication channels, and rolled out behind a global promotional campaign, along with digital brochures and sales tools.
For more information on our management consulting and integrated solutions dedicated to the Biotech & Pharma industry, please feel free to contact us at contact@larka.fr or +33-493-824-279.