After months of combined development efforts from our digital marketing and IT teams, we are delighted to announce the official launch of Larka's brand new website.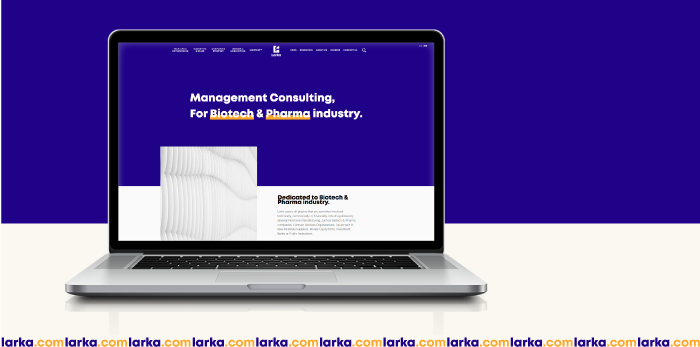 Along with announcing our new brand identity, we have launched our new website featuring a modern design with visuals clearly and effectively communicating the company's differentiators and value proposition.
The website delivers rich content and insights, in a clean and organized way, along with an easy access to essential information about Larka's array of BioPharma consulting services.
We intend to make our visitors' digital experience as simple and comfortable as possible - UX design - while making sure the website meets the latest technical requirements of search engines - SEO -, which we've been able to do by leveraging our digital marketing capabilities.
"Delivering integrated consulting solutions around a complex BioPharma landscape is in itself a complex message to communicate. Our new website is helping to clearly articulate what we do, how we do it, and the value we can bring to our clients. I would also like to highlight the excellent work from our digital marketing team, which shows the quality level of the services we can deliver to our clients".

Adrien Chalmont, Manager at Larka
Our new website and brand identity both aim to reflect the bold, energetic and forward-looking culture of our firm and are designed to inspire and further elevate Larka as we continue to create strong value to our clients within the Biotech & Pharma industry.
We hope you'll enjoy your experience on our new website!
For more information on our management consulting and integrated solutions dedicated to the Biotech & Pharma industry, please feel free to contact us at contact@larka.fr or +33-493-824-279.