Value-creating sourcing process for Biotech and Big Pharma
Larka is handling around 100 sourcing and external supply projects per year to help biotech and Big Pharma companies select optimal economical, technical and value-creating solutions across the whole value chain.
Among our most recent sourcing missions, we have helped a small pharma company finding the best partner to scale-up and manufacture its topical product for commercial phase. First, Larka has been in charge of screening the European market to find all the potential partners, collect information on each of them and assess their capabilities, capacities, track record, equipment and financial reliability. Our client was impressed by the results and timescale of our work on the screening and Request for Information phase - RFI - and asked our team to proceed with the Request for Quotation phase - RFQ. This sourcing process was quite challenging because of the product's manufacturing process complexity and the very specific equipment and expertise it required. Moreover the biotech had a limited manufacturing budget, was time constrained because of its shareholders expectations, and needed very important capacities for its product to be profitable on the market.
Within a 4-week timeframe, Larka managed to screen 119 CDMOs in Europe, and to identify and assess 15 CDMOs matching our client's list of criteria. After multiple review and discussions with our client, 4 CDMOs were shortlisted and we performed an RFQ process within 6 weeks. Thanks to our sourcing specialists, our client got an exhaustive panel of options on the table within a very short timeframe, and a strong benchmark offering the possibility to negotiate prices, match their budget and have high-quality standards services at the same time. We handled the process in a very independent way so our client could focus on its core expertise, where its internal staff could create value.
Once again we helped our client find the best option on the market while saving precious time and substantial amount of money - millions euros.
Taking up challenges is our daily routine. Recently, Larka solved the shortage of a Big Pharma's commercial drug product. In this mission, time pressure was huge as the drug involved was already on the market and essential for the survival of millions of patients. Our sourcing specialists had a very short timeframe to find alternative CMOs to replace the one that had been suddenly no longer able to supply the market. We proceeded to a worldwide screening of all the options available on the market thanks to our proprietary business intelligence platform and assessed their ability to take on the manufacturing of this essential product.
That was a huge responsibility for our sourcing specialists but they were up to the task and managed to find 3 alternative suppliers in a record time and exceeded our customer's expectations.
Commercial manufacturing is only one small part of our sourcing expertise which covers the entire value chain. We also step in for early stage programs requiring a lot of development work. For instance, we helped a small biotech company entering clinical phase with their entire sourcing process from the CDMO screening to the Tech Transfer. They did not have the capacities to pursue clinical phase I of their recombinant protein internally and needed a CDMO partner for the development and manufacturing of their drug substance and drug product. The list of criteria to choose the right CDMO is quite long for small biotech. The challenge is to find a partner fitting with their limited resources and with impeccable quality standards, high expertise and state of the art technologies to maximize their likelihood to raise funds or out-license their product in the future. Helping a biotech with its sourcing process requires to take into account several strategic questions that are critical for the success of their program.
Our sourcing specialists took all these aspects into consideration to make their recommendations. Once the RFI phase performed, we carried on with the RFQ process on the selected players. Our client finally decided to proceed with our preferred option and Larka took care of the rest of the sourcing process - due-diligence, site audit, Quality agreement and MSA and Tech Transfer. Since the Tech Transfer, everything has been going smoothly with this CDMO. They have recently managed to out-license their product in phase II to a big pharma company.
Sourcing is strategic for big pharma like for small biotech companies and should not be neglected to give the best chance to the drug candidates.
Beyond sourcing, supply chain optimization missions for large companies are also generating great value. A large Pharma company came to us to optimize its manufacturing and supply network for its entire products' portfolio with the objective of generating bottom-line savings and increase business profitability. Larka proceeded to an in-depth analysis of products profitability, quality and delivery, internal manufacturing sites performance and external contractors performance, management and contractual relationship.
Our supply chain specialists developed several possible roadmaps that we discussed with our client's management during workshops. Following our recommendations, our client decided to rationalize its supply chain from a network of 195 CDMOs to 124 CDMOs resulting in a 12.3% reduction in overall costs of goods supplied after 2-years implementation - above €25 million savings per year -, an increased products' quality, faster delivery, easier management and improved relationship with the CDMOs.
Whether it is for sourcing or supply chain optimization, Larka and its 25+ years of experience in the biotech and pharma industry has all it takes to find value-creating solutions for its clients across the whole value chain and help them save substantial time and money.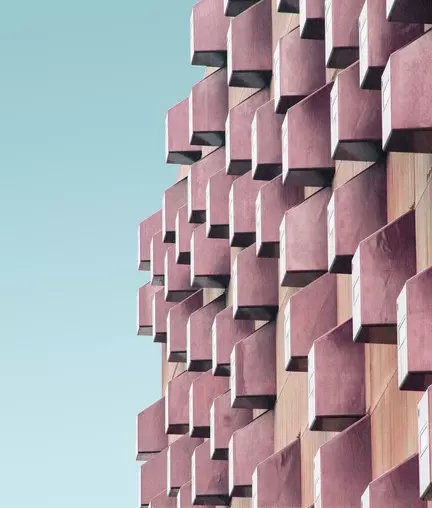 Learn more about our Sourcing & External Supply service