Good news for Larka in 2021, as we proudly introduce to you our new Associate!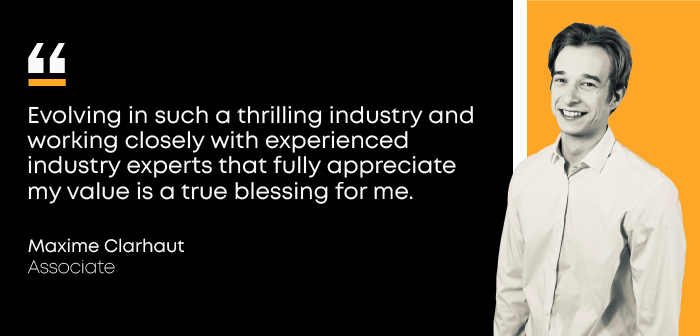 Maxime has been working with Larka's Analyst team for over two years now and keeps proving that dedication, combined with passion for Biotech and Pharma industry, lead to great achievements and value creation for our clients.
What does Maxime bring to our Consulting Team?
From M&A Due-Diligences for Private Equity firms and Marketing & Sales for CDMOs to Tech Ops & Outsourcing strategies for small biotech and big pharma, he has partaken in over 30 projects since his arrival and acquired troubleshooting skills that have enabled us and our customers to overcome complex challenges.
Visit our Careers page and learn more about what Larka can bring you in terms of career and lifestyle.