Divesting an asset to create value
Thanks to a well-thought divestment process plan, a Big Pharma company makes a successful business unit separation and creates value for its portfolio of assets.
Following a Portfolio Strategy mission and taking into consideration our recommendations, a Big Pharma company with multiple products and business services decided to divest one of its CMO business unit to reduce its portfolio's complexity and refocus on value-creating operations for its group. Our client entrusted us with their Divestment preparation program.
Divestment is a powerful value-creating lever but selling a business is quite complex and requires a third-party perspective and expertise. Indeed a company wishing to divest an asset has to take up a few challenges :
Maintain high level of standards in surrounding operations to limit business disruption
Minimize the impact of disintegration on other assets, processes and systems
Preserve favorable relationship with supplier, customers, employees and shareholders
Establish a highly valuable standalone entity

In a 6 months mission, Larka proceeded to the entire divestment process preparation and helped its client get its strategy and execution right.

Our mission covered the following tasks:

Preparing the organization, leaders and employees
Establishing the deal perimeter
Creating an attractive standalone entity
Conceiving an action plan for disintegration
Identifying synergies with potential buyers
Preparing the valuation story
Developing a reinvestment plan and reorganization design

The first part of the mission consisted in preparing the organization to the divestment process. We helped our client explaining to its employees, shareholders and clients the rationales for the divestiture and why it was critical for the corporation's health. It is important that nobody believes it is a sign of failure but rather part of the company's strategy to grow. It is a key step in a good divestment preparation in order to have everybody on board moving in the same direction.

Then we proceeded to the establishment of the deal perimeter. It is essential to clearly define the scope of the sale process delimiting the operations - manufacturing sites, equipment, support functions -, contracts, intellectual property, personnel and commercial capabilities associated with the asset.

Our team simultaneously worked on structuring an attractive standalone entity and adjusted the deal perimeter accordingly. We assessed the future potential of the divested entity analyzing its historical financials, market dynamics, prospects and looking at the quality of its future earnings. We suggested Master Supply Agreements with the parent company for instance, to reassure potential buyers on its ability to rapidly generate value.

We also actively worked on conceiving an action plan for disintegration. Indeed the asset to divest overlapped with other businesses in the portfolio and it was essential to analyze and solve potential disentanglement issues before launching a selling process. We identified all the links between the business for sale and the remaining operations and structured an Action Plan to make the disintegration easier and reassure potential buyers. A trustworthy separation strategy remains key in divestment and leads to a substantially higher valuation of the asset. It shows buyers that the business can be separated without disruption of the operations and loss of the business value.

With a good understanding of the business to divest, we could evaluate the potential buyers universe and identify their synergies with the asset. Thanks to our proprietary business intelligence platform and our unrivaled knowledge of the industry's players, we were able to provide our client with an exhaustive panel of potential buyers and rationales on how the deal could expand their profitability.

Combining all this data, we built a compelling valuation story for potential investors reflecting the market environment, business unit situation and investor needs. Our valuation story outlined the asset's corporate capabilities, easy disintegration, standalone potential, synergies with buyers and highlighted clear long term growth opportunities.

Larka's divestment preparation program allowed our client to optimize its deal value while keeping the remaining business working as usual. We have been able to create tremendous value for both buyer and seller through our 360-degree view of businesses and our in-depth understanding of the biopharma industry and its intricacies.

This divestment improved the performance and profitability of the remaining operations, while generating substantial cash at the same time. Following this successful mission, our team of experts has helped our client developing a reinvestment plan and reorganization design to pursue new growth opportunities.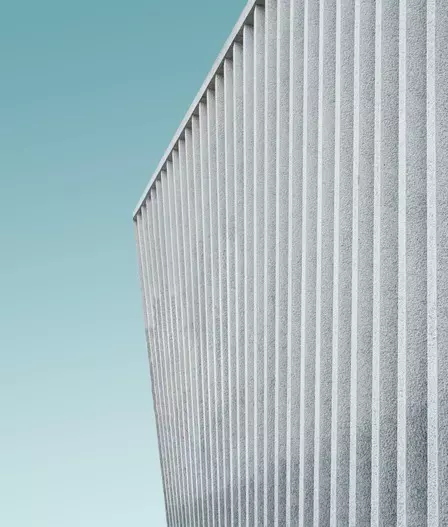 Learn more about our Divestment service