Driving growth through value creating acquisition blueprint in the bio-CDMO industry
An industrial player partners with an investment firm to build a new CDMO in the gene therapy and recombinant protein field through multiple acquisitions.
Our client was the former President and Board of Directors of a mid-size European CDMO. After the successful sale of this European CDMO, they thought about building a new CDMO in the field of recombinant protein and gene therapy.
To that end, they decided to partner with an investment firm to finance an M&A growth approach. All together, they asked Larka to help them develop, approve and implement a compelling investment blueprint, identify relevant build-up targets and facilitate introduction to those targets.
Acquisitions are indeed a powerful lever to create value, but it needs to be supported with advanced analytics & business intelligence, data-driven methodologies and a great experience of the Biopharma industry. That's why Larka stepped in.
Our 12 months mission was split in 4 majors steps which have been performed for both, the gene therapy and the recombinant protein markets:
Value chain and Supply chain assessment and identification of value-creating segments
CDMO players mapping and analysis per value-creating segment
Acquisition targets mapping and recommendations
Fill muffin tray 3/4 full.
Subtle approach of selected targets.
The first part of the mission consisted in the value chain and supply chain assessment, in order to identify value-creating segments.
During this phase 1 of the project, Larka assessed the entire value chain - from preclinical to commercial supply - and supply chain - Cell Line development, Plasmid DNA production, Master Cell Bank / Virus Seed Bank production and storage, Process development and Scale-up, Small and large scale Drug Substance manufacturing, Drug Product formulation development and Fill & Finish - to identify the most value-creating segments.
In order to assess the value-creation potential of the different value chain and supply chain segments, we analyzed market needs, bottlenecks and drivers through multiple spectrums:
Technological trends
Market dynamics
Market Capacities
Competition intensity
Pricing structure
Expertise & know-how
To do that, we contacted more than 400 key opinion leaders of the biopharma industry and performed a total of 52 interviews with C-level executives, VP and Directors from Europe and North America. Combining the quantitative and qualitative insights on the bio-CDMO market collected through these interviews with our internal data and proprietary benchmarks gathered over the years, we were able to point out the most value-creating segments with associated rationales for both the gene therapy and recombinant protein markets.
During the second step of the mission, we performed the screening, mapping and analysis of all the relevant players positioned on the identified value-creating segments with the objective of identifying the most attractive targets.
Our team screened and preliminarily assessed 239 contract services providers in Europe and shortlisted 83 of them for further analysis. Thanks to our business intelligence platform, our constant monitoring of the Bio-CDMO market and the interviews performed, we provided our client with accurate information on players' capabilities, capacities and market feedbacks. We also analyzed main players' growth strategies - Capex & rationales, Build-up & rationales, fundraising, milestones and value multiple.
Then, with all the players in hand, we selected and mapped 29 targets that would match with our M&A blueprint, each having strong synergies, rationales and value-potential as a whole. We provided our recommendations for future acquisitions based on a fine-tuned strategic planning and priority acquisitions roadmap, for our clients to build the most relevant offer across the value chain and supply chain.
During the last phase of the mission, we approached the targets selected together with our client and initiated the discussions about a possible M&A. Our network and deep understanding of our client's investment plan rationales placed us in an ideal position to trigger M&A discussions with the targets
Larka has developed a powerful growth & acquisition blueprint for both, the gene therapy and the recombinant protein markets, which has been validated and praised by our client. Thanks to our advanced analytics, data-driven methodologies, proprietary benchmarks, and unmatched on-field M&A experience within the Biopharma universe, we have been able to find and capture growth & acquisitions opportunities for our client.
Following our intervention, our client has been very successful and acquired 3 contract services providers from our target list. Later on, Larka has been appointed to develop and execute a post-acquisition and integration plan to make sure growth initiatives were creating the expected value.
They are now a fast-growing company with a unique positioning and huge competitive advantages. Our team is proud to have participated elaborating and implementing this bold growth & acquisition plan.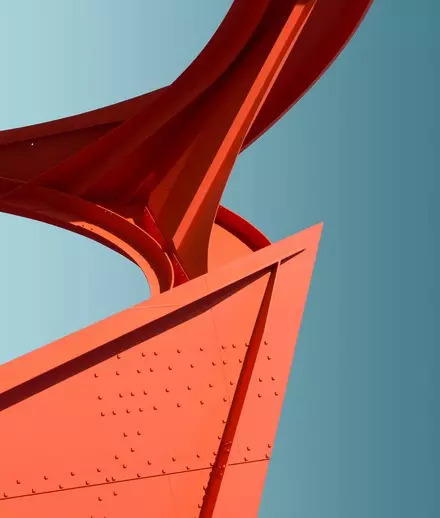 Learn more about our Growth & Acquisition service