Outsourcing Strategy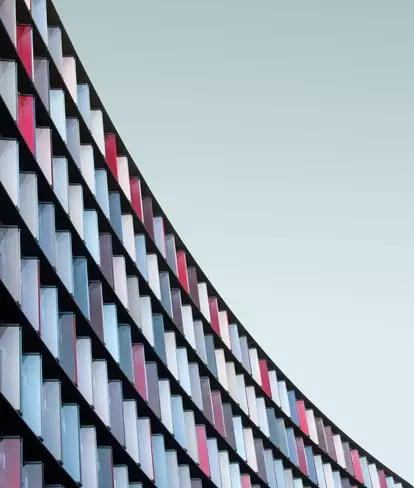 Out of 250 interviews performed last year with biotech and pharma clients, 82% highlighted that a robust outsourcing strategy had become crucial for a successful drug development and manufacturing.
The Biotech and Pharma outsourcing market has grown to become a multibillion-dollar industry, overarching a broad spectrum of outsourcing options ranging from one-off contracts and tactical approach to more complex, full-services models and strategic partnership.
Contract services providers, such as CRO, CDMO or CMO, have adopted new technologies and acquired highly sophisticated skills that cover or focus on various steps of the value chain and supply chain.
All of it makes the contract services landscape more complex but also provides more options to the market, on a global scale.
Big Pharma companies have become very aware about the different outsourcing options on the market, moving up their outsourcing activities from tactical and transactional relationship -adding flexible capacity or reducing overhead cost- to comprehensive partnership and strategic alliance - R&D pipeline enhancement, technological innovation, time to market or new market access.
Yet, selecting the right outsourcing strategy has also become more complex, as Sponsors are facing several challenges - internal R&D pipeline development and clinical drug candidates acquisition, in-licensing deal, clinical and commercial supply, portfolio rationalization, supply chain optimization and value creation - that involve multiple contract services organizations along the value chain, with various technological capabilities and capacities at different locations over the world, straining supply chain management and risk assessment. The whole having a huge impact on competitive advantage and profitability.
On the other hand, smaller biotech companies, often focusing on one or two lead candidates, are swept up in a whirlwind of strategic questions when facing the CMC, R&D and manufacturing topic, as outsourcing decisions are vital by nature for these players:
Which outsourcing strategy will generate the highest value for our company?
Should we favour economical solutions vs. high quality standards and state-of-the art technologies?
How future investors or buyers will perceive our strategy?
Does our strategy maximize or jeopardize the likelihood to raise fund in the future? What are Big Pharma expectations when acquiring clinical drug candidates ?
What are the critical steps and outsourcing requirements we need to anticipate? How long should they take? What is the budget need?
Are we well prepared with access to the right tools and capabilities to define our outsourcing strategy? Have we mapped all the available options ? How can we assess risk ? How to protect our IP?
And many other strategic questions are arising for small biotech when the time has come to develop the outsourcing strategy.
Globalization, massive R&D spending and declining return on investment, government pressure and shifting source of financing, technological innovation, new modalities, and sophisticated skills across the value chain, have made outsourcing path fraught with pitfalls.
For nearly 30 years and through over 600 outsourcing strategies developed, Larka has been addressing the evolution and structural change of the outsourcing activities within the biotech and pharma industry over time. We have always made sure that we met the specific objectives of our clients, whether they are small biotech or large Pharma, as their challenges and objectives are radically different.
We have helped hundreds of companies investing and focusing their resources on their core competencies, while developing value creating outsourcing strategies that were adapted to drug development stage - from preclinical Tox material to commercial supply -, product portfolio lifecycle, internal capabilities, operation costs, financing needs or other specific objectives and requirements.
Read our case studies and learn more about Larka.