Sourcing & External Supply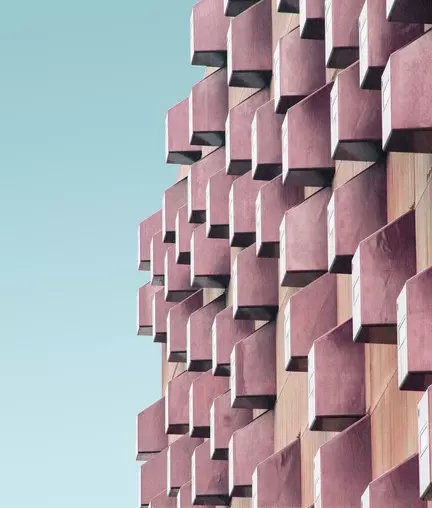 Findings of 860 interviews recently performed have shown that deficient sourcing processes were a major reason for failure in clinical phases and supply operations cost overrides, leading to billions euros waste every year.
The Biotech & Pharma industry has entered a new era, with smaller biotech companies transforming new ideas and technologies into innovative drug candidates, flooding the ever-growing diversity of modalities - Antibody Drug Conjugate, Bispecific Antibody, CAR-T Cell, Fusion Protein, Monoclonal Antibody, Oncolytic Immunotherapy Virus, Peptide, Small Molecule, Therapeutic Protein, Viral Vector Gene Therapy - and feeding Big Pharma companies' pipeline.
Consequently, role of financial players -VCs, business angels, public institutions - is becoming increasingly important, providing funds to develop small biotech companies' clinical programs and ensuring the link between early phase and late phase in the value chain.
On the other hand, bigger Pharma companies have changed their R&D strategy, adopting a mix-model, between internal R&D programs, sponsoring and M&A. At the same time, Large BioPharma companies also manage complex commercial supply chain, involving a global network of suppliers and requiring considerable time to manage strategic alliance.
The whole market structure has changed. Contract Services Providers - CSP -, such as CRO, CDMO and CMO, have become the cornerstones of the industry, with the ability to support innovative R&D programs but complex commercial supply activities as well.
Sourcing function has accordingly become a crucial, strategic step, for both small biotech and Big Pharma, allowing to select optimal economical, technological and value-creating solutions across the whole value chain - from preclinical tox material to commercial supply.
Yet, this function differs indisputably between small biotech and Big Pharma.
Small Pharma and Biotech companies operate lean organizations, focusing on discovery and development of drug candidates - often until clinical phase II - and targeting out-licensing, sponsoring or sale of their lead candidate to a larger firm.
Their business model requires substantial time and capability to raise funds from external partner or buyer, and the long-term strategy is very different from big pharma, driving very different CMC outsourcing needs.
Unlike large BioPharma, small Pharma and Biotech lack the necessary knowledge, technology and equipment to manufacture GMP material. They do not have dedicated procurement and outsourcing departments neither.
All of it makes the sourcing function absolutely vital for small pharma and biotech companies. Unfortunately, many small Pharma and Biotech companies, focusing in early clinical development, do not understand the criticality of this activity. In most cases, outsourcing activities rely on an individual within the company, with other core obligations, both administrative and functional. They are too often missing some simple, basic value-creating - essential - questions about:
Time & Budget
How much time, resources and budget are we spending on sourcing ?

What is the impact on other critical tasks where our know-how and expertise are more valuable ? How much does it cost not to address those tasks on time ? How much value are we destroying ?
What is the cost of delaying project launch ?
What is our monthly cash burning rate?
Risk
How much does it cost contracting with the wrong partner ?

Cost of unplanned drug development activities?
What is the cost of delaying project launch ?
Cost of delay in clinical trials supply ?
Cost of unexpected regulatory issues ?
Cost of failure and transfer to another partner ?
Impact on investors' perceptions, future fund raising and company valuation ?
Capabilities
Are we equipped with the right tools and capabilities to perform sourcing?

Have we developed the right outsourcing strategy?
Do we have the data, tools and ability to map all the available options - CRO, CDMO or CMO - on the market ?
Have we set-up a robust risk assessment plan ?
Have we developed a relevant sourcing process, with the right milestones and timeframe, the right level of information, at the right time, on the right support?
Have we developed the most optimal decision-making tools, with proper experience, business intelligence and supplier's comparison matrix for benchmark?
Our interviews with small biotech - over 400 companies - over the last three years pointed-out that only 14% had a value-creating sourcing process. The remaining 86% met many pitfalls because of weak sourcing processes, leading respectively to a cumulated waste of € 4,2mn from preclinical tox material to phase II GMP material clinical supply - drug substance and drug product - either a total waste of several billions of euros per year within the industry.
While there may be overlap - especially for large molecules - between early and late phase clinical development, it remains unlikely that one supplier can perform all phases successfully.
Small Pharma and Biotech companies need to seek out customized solutions rather than standard services that are equally applied across all phases of development. Collaborating with a Contract Development and Manufacturing Organization who understands intricacies of each clinical phase should result in time, money and effort savings.
But supplier's capabilities and skills is halfway. Small biotech should also take cultural fit into consideration. Outsourcing is an extension of the business, and as such, working with a partner who shares similar values is fundamental. It enables constant communication, complete transparency, and frequent exchange of information and allows small pharma and biotech companies to maintain the right level of flexibility, control and ownership required to support the high-risk nature of their clinical development business.
As an important link in the bio-pharmaceutical value chain, it is critical that Small Pharma and Biotech have a successful supplier selection program and outsourcing strategy.
On the other hand, Larger BioPharma companies play on both ends of the outsourcing spectrum, establishing both comprehensive, strategic alliances and short-term, transactional relationships, depending on their outsourcing needs, at a local or global scale.
Supply chain is quite more complex. While sourcing function at Big Pharma will not jeopardize their survival, it can still cost several tens of millions euro every year to make the wrong move with the wrong supplier.
Big Pharma companies must integrate more stringent regulatory and compliance requirements, while managing a complex and global network of contract services providers on different steps of the value chain. It involves marketing, logistics, macroeconomic and geopolitical analysis, in addition to the whole technical, quality and financial package assessment. Finally, in-licensing deals and M&A operations add a layer of complexity in managing Contract development and manufacturing organizations and other suppliers.
Larka's sourcing specialists have been successfully delivering thousands of professional sourcing reports and recommendations, built on proven methodologies, highly calibrated data and proprietary benchmarks on CRO, CDMO, CMO - covering small and large molecules, drug substance and drug product - or Equipment suppliers, to both early clinical phase biotech or large pharma players.
Our small biotech and pharma clients, including Venture Capital firms, have estimated that our sourcing processes, reports and methodologies dedicated to early clinical phase project - PC to Phase II - had respectively generated above €3,7mn savings in operations and facilitated fund raising while increasing company's valuation by 23% on average.
In the meantime, Larka has been collaborating with Big Pharma companies on multiple sourcing and supply chain optimization projects, providing them with multifaceted advisory services - technical, operational, financial assessment - for the entire global outsourcing and partnering process - Contract Services Providers screening, RFI and RFQ, due-diligence and site audit, Quality agreement and MSA, Tech Transfer - across the whole value chain and for all type of products - NCE, NBE, established products - and modalities - large and small molecules .
We have built our expertise through large track-record and multiple-sourcing-project learning, constant contract services and equipment suppliers market monitoring, and privileged insights from nearly 30 years dedicated to the Biotech & Pharma industry.
Read our case studies and learn more about Larka.