Outsourcing Strategy for successful drug development and manufacturing
A small biotech company entering clinical phase secures the path for its lead gene therapy candidate's by designing a well-thought and value creating outsourcing strategy.
Our client, a VC-funded gene therapy biotech, came to us for guidance regarding their future outsourcing strategy. Like any other small biotech, they did not have the capacities, capabilities and funds to pursue the clinical development of their lead candidate internally and had to plunge into the vast and complex clinical outsourcing universe.
Outsourcing is a strategic activity and allows small pharma and biotech to focus on their core competencies, to access specialized expertise and innovative technologies, to accelerate time to market, to decrease financial risks and ultimately to create greater shareholder value.
Having a solid outsourcing strategy is also critical for Biotech to raise funds or out-license a product to a larger pharma company.
However, the outsourcing universe is quite complex and covered with pitfalls. A poor outsourcing strategy can have disastrous repercussions on the viability of a candidate or a biotech company.
Our client's top management having a restricted knowledge of the clinical contract services providers universe as well as limited time and resources to dedicate to the outsourcing strategy development, they chose to trust Larka for their lead candidate's supply strategy.
In a 4 months mission, our outsourcing experts have built a value-creating outsourcing strategy for our client's lead candidate and shared with the management 30 years of cumulated know-how and experience on the ins and outs of outsourcing.
The first part of the mission consisted in presenting to our client's management the outsourcing universe in clinical phase and all the different contract services options along the value chain and the supply chain, their roles and their scope of intervention. The objective was for them to have an exhaustive view and understanding of the outsourcing dynamics and initiate the reflection about their needs and possibilities.
To understand our biotech client's needs and constraints for its drug development, we collected critical data on the following topics :
Product manufacturing challenges and developemnt stage
Volumes forecasts for clinical phase I/II
Clinical trials timelines
Clinical trial centers locations
Future regulatory requirements
Budget
Internal capabilities and resources
Shareholders strategy and expectations - out-licensing, partnering etc
All this data is key to define an outsourcing strategy fitting with the objectives, needs and constraints of the company and with potential investors' requirements.
Following this information collection phase, we defined with our client the breadth of contract services providers and suppliers they needed to partner with to complement their internal capabilities and support their clinical drug development :
Cell line Supplier & cell banking
Plasmid grade and supply
Drug Substance CDMO
Drug Product CDMO
Analytical Laboratories
Clinical Trials Supplier - Clinical packaging and logistics operations
Clinical Research Organizations
Regulatory and CMC consultancy
Then, we worked on defining which types of contract services providers will best match both the biotech's needs and constraints. Leveraging our numerous past experiences in sourcing for biotech companies and taking into consideration our client's requirements, we were able to define future partners' best positioning with regards to the following criteria :
Pricing
Flexibility
Project Management
Capacities
Capabilities
Value chain coverage
Supply chain coverage
Expertise and experience
Location
Having a carefully planned outsourcing strategy with real rationales behind each decision is critical as it secures the program's smooth development and creates tremendous value in the eyes of investors during fund raising or product out-licensing.
Finally we performed an outsourcing risk assessment to prepare the biotech against issues that could jeopardize the smooth progress of their lead candidate along the drug development journey. The objective is to identify the biggest risks that need to be mitigated - IP, CMC, Regulatory, contract services providers management - and the critical success factors that providers need to meet to ensure success of the project. Budget can be then invested where it will best support project success.
One of the typical risks for a small biotech company lacking internal capabilities, time and resources is to fail at managing its contract services providers. A poor contract services provider management can result in multiples delay, loss of money or quality and even failure of the development program. To avoid this risk of failure, we suggested to our client to train-up internal workforce or recruit experienced staff to ensure a good management of suppliers. We also gave them tools like Key Performance Indicators to track their partners' performance on a regular basis and oversee the smooth running of the project.
Thanks to our 30 years' experience of the biopharma industry, our proprietary business intelligence platform and our bright outsourcing specialists, our client has developed and implemented a strong and value-creating outsourcing strategy that secured their lead candidate's future and thrilled investors and buyers.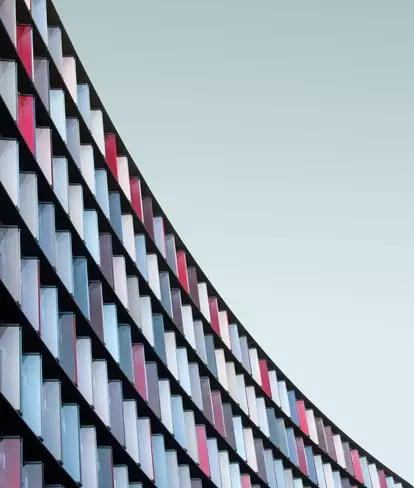 Learn more about our Outsourcing Strategy service