Brand Strategy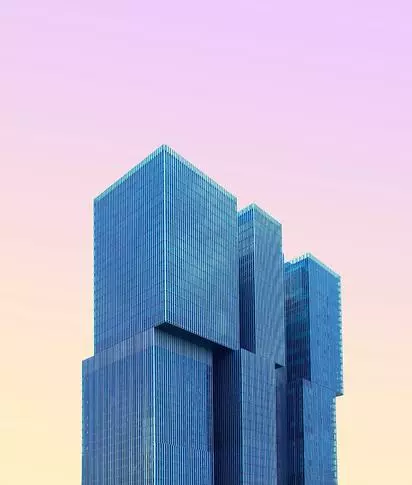 The brand is the most valuable asset of a company. It is a powerful tool that instantly conveys the company's promise and corporate culture. Through branding work, companies shape perceptions, create attraction and drive commercial value.
In the very competitive biopharma universe, contract services providers - CRO, CDMO, CMO - and suppliers need to develop strong brands to drive growth and win both customers and talent recruitment races.
Indeed, branding is not only a valuable tool for the marketing and sales division, it is essential for the entire company organization. Working on a company's brand is creating incredible value in the minds of everybody who experience it : current and future employees, investors and of course prospects and customers.
However, developing a compelling brand is not an easy task and relies greatly on the research marketing performed beforehand.
First of all, companies need to work on their brand message by investigating their company and their environment from every angle.
A brand should certainly not be an empty promise. Companies must build a brand that reflects them, highlighting their key strengths in which everybody should believe.
To build a credible brand, surveys must be conducted among customers, prospects, employees and management to get real insights on the company's identity, corporate culture, expertise and positioning.
The brand relevance should also be taken into consideration. Customers perceptions, needs and expectations should be analyzed in detail through interviews to create a brand with real rational and emotional benefits.
A brand should finally be differentiating and should demonstrate the uniqueness of the company. To that end, in depth competition analysis should be performed to highlight gaps, opportunities and competitive advantages.
Once the brand message has been defined - keywords, boilerplate, tagline -, companies need to work on the brand visual - colors, logo, typography - that properly vehiculates the brand identity and message, creating emotion and attraction.
To be widely spread and convincing, the brand should be embraced and lived by the company's employees. They are the brand ambassadors and should believe in it to raise the customers interest as well as the future employees' motivation. That's why employees need to be carefully heard during the branding process.
Still, companies should stay on their guard. A brand is rarely fixed, it evolves with its followers and is sensitive to customers satisfaction for example. Impeccable customer experience is essential to shape the brand and make it shine. Word of mouth remains quite important in the biopharma industry and should not be neglected.
The brand message and identity should also be consistent. The rise of digital technology and the increasing diversity of communication channels should not drown the company's message pillars and reduce the impact of the brand. Likewise, M&A operations tend to blur the brand and companies should engage in branding work to consolidate two identities into one.
The necessity of developing a compelling, credible, relevant and differentiating brand is unquestionable. However, many companies in the biopharma industry remain hesitant to invest time and money in real branding work because they have difficulties to measure returns on investment.
Let's recap the benefits of investing in deep branding work.
First, companies will create value in the minds of current employees, future talents and investors. They will attract new customers and increase loyalty of existing ones. They will be able to increase service pricing as customers will be willing to pay more for a brand they perceive as superior. Companies will increase marketing and sales effectiveness as well by giving them a strategically positioned and well-structured brand that will be easier to sell. Finally having a strong brand will increase business value.
So many reasons to appoint Larka for a rebranding mission.
For decades, Larka has been using its broad experience of the biopharma industry and its intricacies and a combination of meticulous analysis and unlimited creativity to build great brands for BioPharma companies, contract services providers and equipement suppliers. Larka helps you create distinctive and compelling branding architecture, message and visuals, shaping the perception of your company, creating attraction and driving commercial value.
Your brand will be in the expert hands of talented branding specialists who leave nothing to chance.
Whether you need help for your entire marketing development - research marketing, brand strategy, inbound marketing, digital strategy - or for one specific item, Larka is your partner to leverage your full potential and reach new heights.
Read our case studies and learn more about Larka.