Growth Strategy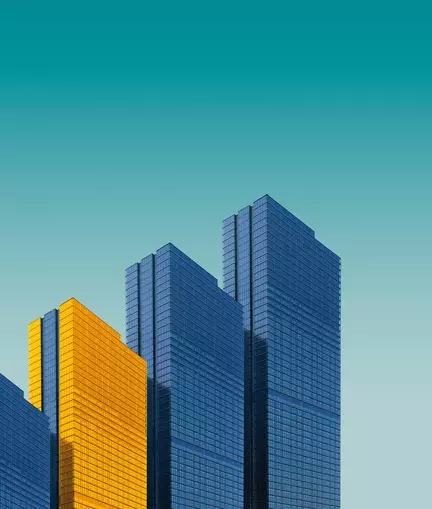 The pharma & biotech industry is a fast-growing industry, yet it includes segments that are not growing at all. Meanwhile competition is intensifying, through multiple channels, whether it is a global expansion of sites, capabilities and services across the world, innovation and technological disruption or aggressive digital strategy.
Consequently, it is important to develop detailed perspectives on drivers and trends, market structures, technological innovations, customer and competitive environments, organization capabilities and to look across all the possible vehicles - growing core business, expanding geographically, integrating value chain, filling supply chain, diversifying into adjacencies - to capture growth opportunities.
While growth is crucial for a company, it is also essential to create value. A value creating growth - organic or external - requires to fine-tune the strategy through rigorous analysis, engaged leadership, supportive capabilities and focused investment.
Yet, many companies within the biotech & pharma industry, Pharma, Contract Services Providers or other suppliers, have not kept up with the pace of change. Instead, they still rely on a model that worked at a time when the Biotech & Pharma industry was a safe and comfortable environment. At a time when it was possible to be successful simply by riding market growth.
Most of them have outmoded and bureaucratic processes. Employees are disengaged. Empowerment is no option. Organization structure is unable to read market signals. So it cannot react and adapt accordingly. Business models, processes, operations and strategies are not aligned. Innovation is not even an exploratory path. Digital strategies and technologies neither. Instead, most companies simply focus growth strategy on what worked in the past, strengthening current positioning, and thus relying too heavily on a single lens — which leaves potential growth and value creation behind.
Our recent survey with 320 top executives coming from different BioPharma segments - drugs, equipment or contract services - has shown that 100% of top performers had adopted a multidimensional growth strategy.
First, top performers anticipate and adapt to tailwinds and headwinds. They implement the right tools, advanced analytics, processes and organization to scrutinize market trends, data and drivers, and to execute the right portfolio strategy. Those players have the ability to take advantage of tailwinds but also to reduce exposure to headwinds. It leads to a better allocation of capital and resources, and a sharper M&A and divestment plan.
But that's just one element. Innovation is another one. Top performers have included innovation as a growth driver within their strategy. They develop pipelines of ideas - new business models, new services, new products - and reap the benefits of open innovation within their organization. They look beyond their own boundaries to gain access to ideas, knowledge and technology that offer competitive advantages and create value for their company.
Top performers also optimize operations continuously. They have all implemented Operational and Commercial Excellence processes, squeezing value out of OEE - Overall Equipment Effectiveness -, lean organization and core commercial capabilities in sales, marketing, pricing and customer experience.
Still, there is no single pattern for delivering value creating growth. While multidimensional growth strategy creates strong value, executing on every front simultaneously is more than most companies can handle. Companies need to assess organization culture and capabilities, and to set the pace on the different growth lines accordingly.
Larka has developed custom-fitted value creating and actionable growth strategy for BioPharma companies, Contract Services Organizations - CRO, CDMO, CMO - and suppliers through advanced analytics and data-driven methodologies, proprietary benchmark, powerful business intelligence and unmatched on-field experience within the Pharma & Biotech universe.
Our multidimensional approach is built on innovative matrixes and fact-based on-site work that combine assessment of growth efforts and initiatives, investors expectations, and current value drivers with the six following actionable and value creating levers:
Simultaneously, Larka develops and implements tactical plan and KPIs to track execution across all departments to make sure growth initiatives are creating the expected value.
For decades, Larka has helped BioPharma companies, Contract Services Providers - CRO, CDMO, CMO - as well as suppliers, identify growth opportunities and activate gradually a diversified set of value creating levers. Our clients improve their performance and profitability through portfolio performance management, innovation, optimization and M&A.
Read our case studies and learn more about Larka.